First, Happy Easter everyone...as we say Hristos Voskrese (which means Christ's Resurrected).
But, I won't posting about Easter, especially about eggs
It's about cake stands, which I'm crazy about. Would like to have dozens of vintage, classic, retro, romantic, elegant or shabby cake stands

One to make me think of ancient Romans or Greeks...like they had those back then,he he
photo via


so beautiful, so stylish
photos via Pottery Barn


My mom had something like this one. I would love it.
photos My fabulous italian favor


Or this one? I have no words in English to describe it's beauty. Can anyone help?
photos Ranieri boutique


these two are so modern, and lovely, no, no, they're absolutely SMART
photos via one charming party


Like flower or ballerina's skirt....so lovely. I want to have them :(
photos via daisy chainae & miette


funky and modern
photo via gift monger


one more funky
photo via blomma finds & huset

This is my favorite. At least,one of many.. Blue drives me crazy,in a good way. Don't you love it?
I'll probably make a pause in posting, 'cause I plan to go on a vacation... Don't you leave me, I promise I'll be back soon. Last time I traveled was three years ago,almost forgot what it looks like..to travel somewhere :)
Untill next post...have a good time, and send me some pictures of how you spent your holidays...
xoxoxoxoxoxoxoxo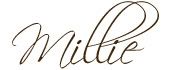 My post is almost about my favorites - cakes :)